More Related Stories
Sage Introduces Mobile Time Capture for Sage Carpe Diem to Help Service Professionals Improve Productivity, Recapture Billable Time
December 08, 2008 --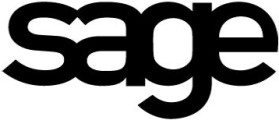 ST. PETERSBURG, FL -- (Marketwire) -- 12/08/08 -- Sage North America announced today that it is introducing a new mobile time capturing capability for its Sage Carpe Diem software product. Mobile Time Capture, provided through a partnership with Silver Spring, Md.-based AIRTIME-Manager, Inc., will enable Sage Carpe Diem users to more accurately and easily track billable time on their BlackBerry(TM) or Windows Mobile devices when away from the office. A service-oriented time and expense tracking system for the corporate enterprise, Sage Carpe Diem is ideal for professional service businesses and is a leading solution in the legal industry.
"Busy service professionals conduct their work anytime-anywhere, but waiting until getting back to the office to record billable time can result in lost revenues," said Karl Grass, senior vice president and general manager for Employer Solutions at Sage North America. "In a challenging economic climate, where every penny counts, recording project-related time while in-motion can make a big difference. Using the new Mobile Time Capture tool with Sage Carpe Diem, users can improve their productivity, while increasing their billings."
Sage Carpe Diem provides clients with detailed billing information by allowing accurate and timely capture of billable events. With Mobile Time Capture, Sage Carpe Diem users get real-time access to their company's time tracking and accounting systems from anywhere, allowing them to:
-- Automatically track their time at off-site meetings and client locations, and while traveling or working remotely; -- Enter their billable hours with notes for more accurate and up-to-date client billing; and -- Automatically capture client calls and e-mails before they can be forgotten.
"Using mobile time capture with our Sage Carpe Diem time tracking system saves us one hour per user each week, boosting our billable time by $8,000 per month, as well as helps us reduce timekeeping anxiety, since attorneys no longer have to spend time reconstructing their hours at week's end," said Tim Dasch, chief information officer for Dallas, Texas-based Cooper & Scully, P.C., a mid-sized law firm handling litigation and appeals throughout Texas and nationwide, and a Sage Carpe Diem and AIRTIME customer.
Sage Carpe Diem helps businesses increase the accuracy and timeliness of their time and expense records, which can be exported to virtually any billing, cost accounting, or other host system, including customer-developed programs and legacy management systems. The software's sophisticated design allows use of existing corporate databases, plus access and administration from anywhere on a wide area network. Designed to support the most popular client/server database engines, Sage Carpe Diem's scalable system protects the integrity of a company's most important resource, their time.
Mobile Time Capture for Sage Carpe Diem is available now. For more information about Sage Carpe Diem, please visit http://www.sagecarpediem.com or call 800-477-6763.
About Sage North America
Sage North America is part of The Sage Group plc, a leading global supplier of business management software and services. At Sage, we live and breathe business every day. We are passionate about helping our customers achieve their ambitions. Our range of business software and services is continually evolving as we innovate to answer our customers' needs. Our solutions support accounting, operations, customer relationship management, human resources, time tracking, merchant services and the specialized needs of the construction, distribution, healthcare, manufacturing, nonprofit and real estate industries. Sage North America employs approximately 4,800 people and supports nearly 2.9 million small and medium-size business customers. The Sage Group plc, formed in 1981, was floated on the London Stock Exchange in 1989 and now employs more than 14,500 people and supports 5.8 million customers worldwide. For more information, please visit the web site at www.sagenorthamerica.com or call 866-308-2378.
© 2008 Sage Software, Inc. All rights reserved. Sage, Sage Software, Sage logos and the Sage product and service names mentioned herein are registered trademarks or trademarks of Sage Software, Inc. or its affiliated entities. All other trademarks are the property of their respective owners.
Press Contact:
Cynthia Sutton
Sage Software
(703) 793-2700 x 3032
cynthia.sutton@sage.com


Copyright @ Marketwire
Related Keywords:
Sage North America, Manufacturing,Distribution,Manufacturing/Production,Human Resources,Manufacturing,Database,Internet,Business Issues,Other,Administration,Law & Regulations,Management,Human Resources,Finance/Accounting,Human Resources,Finance/Accounting,Marketwire,healthcare,Silver,Internet Technology,Business,Other,
---
Source:Marketwire. All Rights Reserved