More Related Stories
U.S. Customers Flock to SkySQL for MySQL(R) Database Support
September 22, 2011 --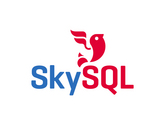 SAN JOSE, CA -- (Marketwire) -- 09/22/11 --
SkySQL is the leading affordable alternative for expert MySQL® database support and services
U.S. companies increasingly choosing SkySQL for its MySQL solutions addressing High Availability, Backup and Recovery, and Search
SkySQL Inc., the first choice in affordable MySQL® database solutions for the enterprise and cloud, today announced it has become the service provider of choice for a growing number of MySQL database users in the U.S.
By choosing SkySQL as the support provider for their MySQL databases, U.S. companies are gaining access to experts, cost savings, and flexibility for managing their solutions. Additionally, companies are recognizing SkySQL solutions beyond solely MySQL support. These companies have begun to turn to SkySQL for services around many of the most popular MySQL database solutions including High Availability, Backup and Recovery, and Search via SkySQL's partnerships with Linbit, Zmanda, Sphinx Search and others.
"More and more companies are recognizing that they have a choice for MySQL support and a friend in SkySQL who offers affordable, enterprise class, expert service and training," said Matt Fredrickson, SkySQL director of sales for North America. "The notable uptake in U.S. customers shows that word is out within the MySQL community about SkySQL. With approximately ninety-five percent of our employees coming from MySQL Ab, the message of our experience and depth of knowledge to best meet the MySQL database needs for organizations of all sizes and industries is clearly resonating."
"The decision for a new MySQL support provider was not made lightly," said Cory Robin, CEO at SkyVantage. "Trust and expertise were the main criteria in our search, especially given our size and continued growth. We knew SkySQL would have to be an extension of our own team and I'm pleased to say based on our experience thus far, that we've found the right fit."
Growing U.S. Customer Momentum
U.S. customers recently choosing SkySQL support and services include:
CallCentric Wholesale, Inc. - a provider of wholesale and retail solutions to telecommunication carriers, calling centers, call shops and calling card based businesses worldwide.
CDS Global - a leading provider of outsourced business solutions to multiple industries, delivering an array of innovative and flexible eCommerce, order management, fulfillment, payment processing and marketing services.
Constant Contact - helping small businesses, associations, and nonprofits connect with their customers, clients, and members.
indiePub - an independent video game publisher and web site dedicated to promoting indie games and indie game development.
Lijit Networks - the leading provider of custom site search and engagement tools for online publishers.
Marin Software - providing the leading online advertising management platform for advertisers and agencies.
SkyVantage - offers industry-leading products and services, consulting and reservation system hosting that specializes in helping airlines reduce operating costs, maximize revenue and efficiently manage their business.
Specialty Retailers Inc. - owns and operates apparel stores that offer branded fashion apparel, accessories, and footwear for women, men, and children.
Transverse - the leading provider of on-demand subscription billing and Dynamic Revenue Management.
Helpful Links
www.SkySQL.com
www.twitter.com/skysql_ab
About SkySQL Ab
SkySQL Ab, the company behind the SkySQL™ Enterprise subscription, is the first choice in affordable MySQL® database solutions for the enterprise and cloud. Founded by former executives, personnel, and investors of MySQL AB, SkySQL Ab is an open source software company committed to furthering the future development of MySQL database technologies, while delivering cost-effective database solutions and exceptional customer service. SkySQL Ab's customers include ATOS Worldline, Canal+, Deutsche Telekom, Easyflirt.com, FHE3, Lotte.com, Nordic Growth Market (NGM), Richemont and Virgin Mobile. SkySQL's worldwide headquarters is located in Helsinki, Finland. The company has operations in Asia, Europe and North America. For more information, please call 1(877) 303-5799, or visit www.skysql.com, and follow conversations at www.twitter.com/skysql_ab.
MySQL is a registered trademark of Oracle and/or its affiliates. Other names may be trademarks of their respective owners
SkySQL is not affiliated with MySQL.
Add to Digg Bookmark with del.icio.us Add to Newsvine
Media Contact:
Tami Casey
Kulesa Faul for SkySQL
Email Contact
+1 650-340-1984


Copyright @ Marketwire
Related Keywords:
MySQL support, affordable mySQL database solutions, SkySQL, MariaDB support, MySQL alternative, Sales,Advertising,Marketing,Sales & Marketing,Database,Internet,Business Issues,Other,Search,Management,Sales,CEO/CFO,Sales,Game Development,Marketing/Distribution,Management,Business,Marketing,USA,Marketwire, Inc.,Apparel Stores,Marketing Services,Lifestyle,Internet Technology,Game Technology,Business,Children,Other,Men,Women,
---
Source:Marketwire. All Rights Reserved